"BUILDING CONFIDENT, HEALTHY AND RESILIENT YOUNG PEOPLE THROUGH SPORT."
"BUILDING CONFIDENT, HEALTHY AND RESILIENT YOUNG PEOPLE THROUGH SPORT."
OUR MISSION
To provide opportunities for children and young people, especially those from Culturally and Linguistically Diverse (CALD) backgrounds to play soccer in a safe and inclusive environment
To encourage children and young people to be fit and active, and to support both their physical and psychological health and wellbeing
To foster positive cross-cultural relationships with others, to connect and empower children and young people in making a positive contribution to their community
To support inclusivity and social cohesion by connecting children and young people with their families, our partners and the wider community
To use evidence-based research, technical knowledge, and feedback on the needs of
our participants and players to delivery innovative programs and advocate for
outcomes young people in our communities.
Our approach
A HOLISTIC APPROACH
Our innovative positive soccer program for children and young people aged five to seventeen is designed to help participants build their soccer skills while also building a positive mindset to apply to other parts of their lives.
Learn More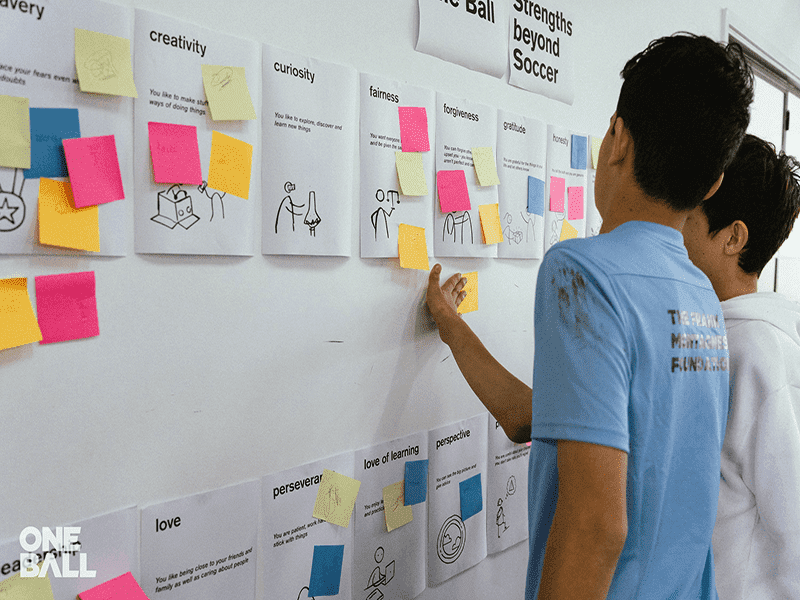 CHARACTER STRENGTHS
We are very interested in how One Ball can encourage the understanding and practice of Positive character strengths for young people to help them reach their potential.
Take a youth Survey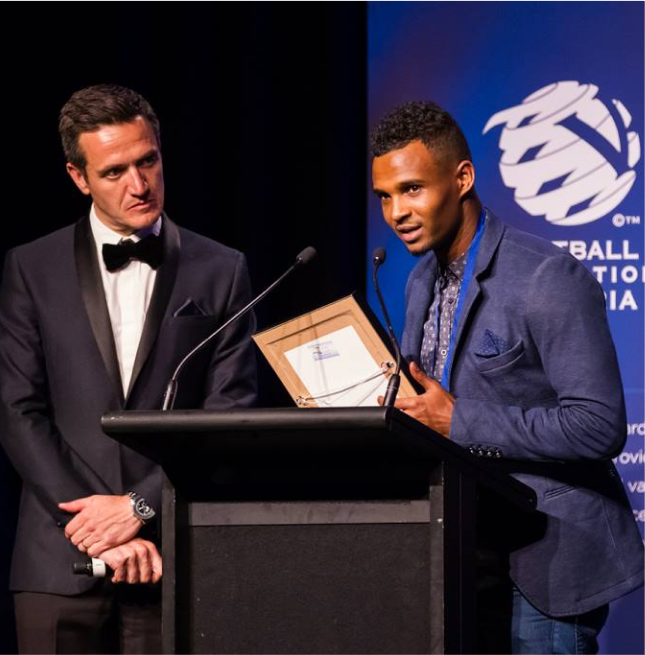 Our Founder
Kamal Ibrahim migrated from Ethiopia with his family in 2003 at the age of 12 to escape civil war and conflict.
At that time, he spoke no English and found it difficult settling into life in Australia. He turned to his passion – soccer – as a way of communicating and connecting into his new community.
read More
THE ORIGIN OF THE NAME "ONE BALL"
The name of the organisation originated from the concept that when Kamal was a young boy growing up in Ethiopia he didn't have much, no designated playing field, no boots, no uniform and no coaches.
The neighbourhood only had one ball to share amongst all the kinds and Kamal experienced first-hand that all you really need is literally "one ball" to bring everyone together.
BECOME A VOLUNTEER
You can get involved today by becoming a volunteer. Get in touch and you will be joining a group of change-makers, a network strong enough to impact positive change in the lives of children.
JOIN NOW
MAKE A DONATION
Your gift will help equip our young players with necessary resources, training and education. You can make a difference today by giving towards a brighter future!
Donate
SPONSOR OUR CAUSE
With your support, we believe our collaboration will provide a platform to increase the positive community perception and credibility of your business.
JOIN NOW
What Our Parents say
"Parent from port Melbourne"
"My kids have never been in soccer club before and was very scared to play other kids, now they feel more confident"
"Parent from port Melbourne"
"They learn respect, teamwork and patience in practices. Playing in a group social awareness and understanding of others."
"Parent from Cranbourne"
"The way the coaches interact with the kids is just amazing"
"Parent from Cranbourne"
"My children get to engage with children of different cultural backgrounds. They are away from their electronics and get to develop new skills, friendships and improve their fitness and have fun at the same time"
"Parent from Cranbourne"
"They've both learned to enjoy learning soccer without the pressure to win but just to have fun in the game. The sportsmanship and team spirit that you teach is also a great point of your program. Thank you"
LATEST NEWS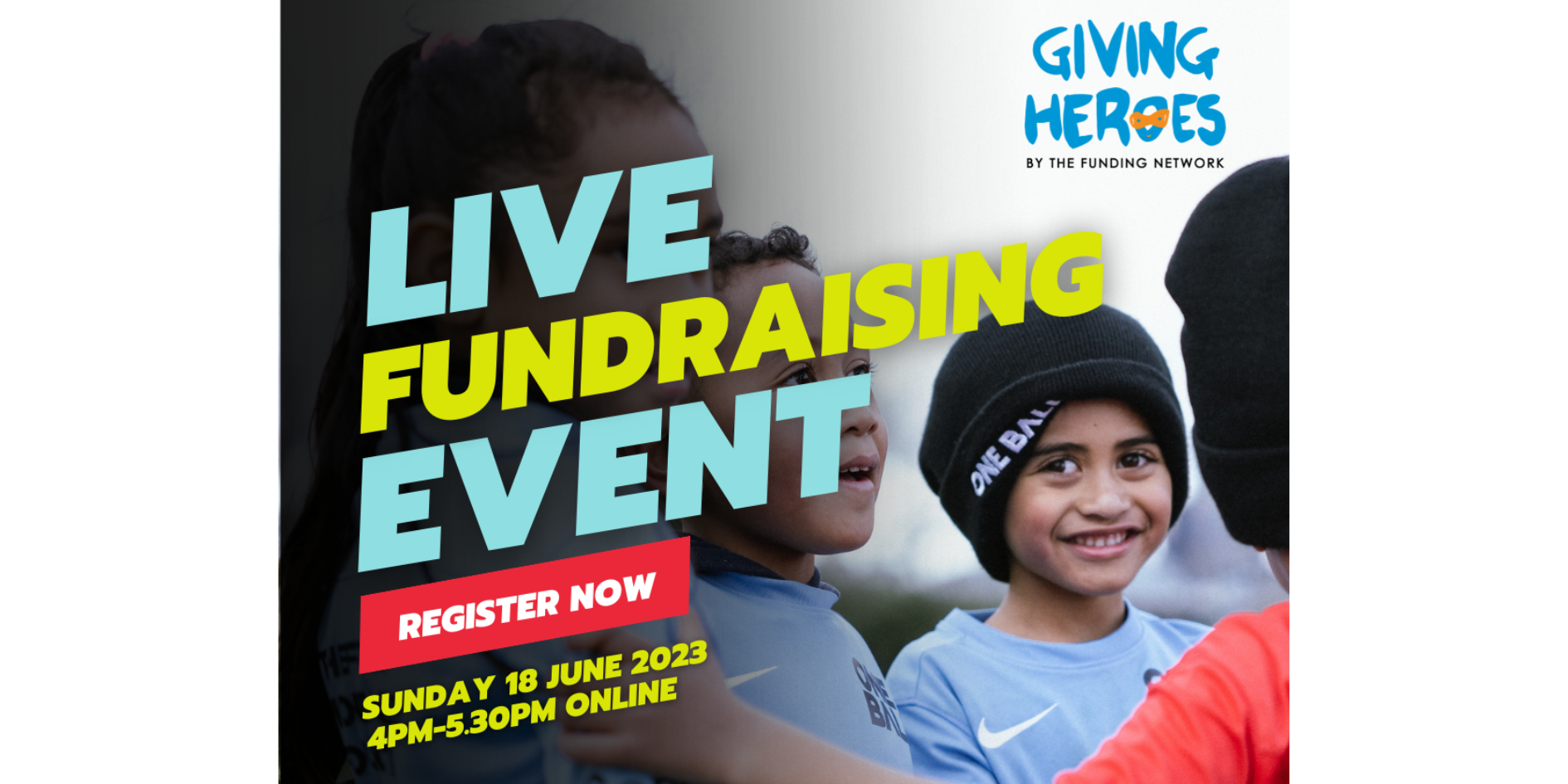 We are thrilled to be pitching the #GivingHeroes event on 18 June 2023. To get involved, all you...
Read more
OUR AWESOME PARTNERS
We work closely with our sponsors and partners to develop mutually-beneficial fundraising campaigns, co-branded sporting kits, media and experiences that have an incredible impact on our local communities.
Sport has the power to change the world. It has the power to inspire. It has the power to unite people in a way that little else does. It speaks to youth in a language they understand. Sport can create hope where once there was only despair. It is more powerful than governments in breaking down racial barriers. It laughs in the face of all types of discrimination