ABOUT ONE BALL
One Ball is a community program designed for children and young adults aged between (5-17 years of age). The program provides opportunities to all people especially those from CALD (culturally and linguistically diverse) backgrounds across Melbourne to play soccer in a social setting.
The soccer-based activities, exercises and games are designed to improve the participants' fitness and skills, develop their confidence, help them make new friends and foster their sense of belonging.
One Ball strives to support, empower and encourage young people to develop cooperation, self-control, self-discipline, perseverance, respect, integrity and fair play through playing soccer with others and through the mentoring they receive from their coaches.
One Ball also aims to develop positive, cross-cultural relationships by integrating and uniting young people through fun sporting activities – no matter their religion, culture or gender.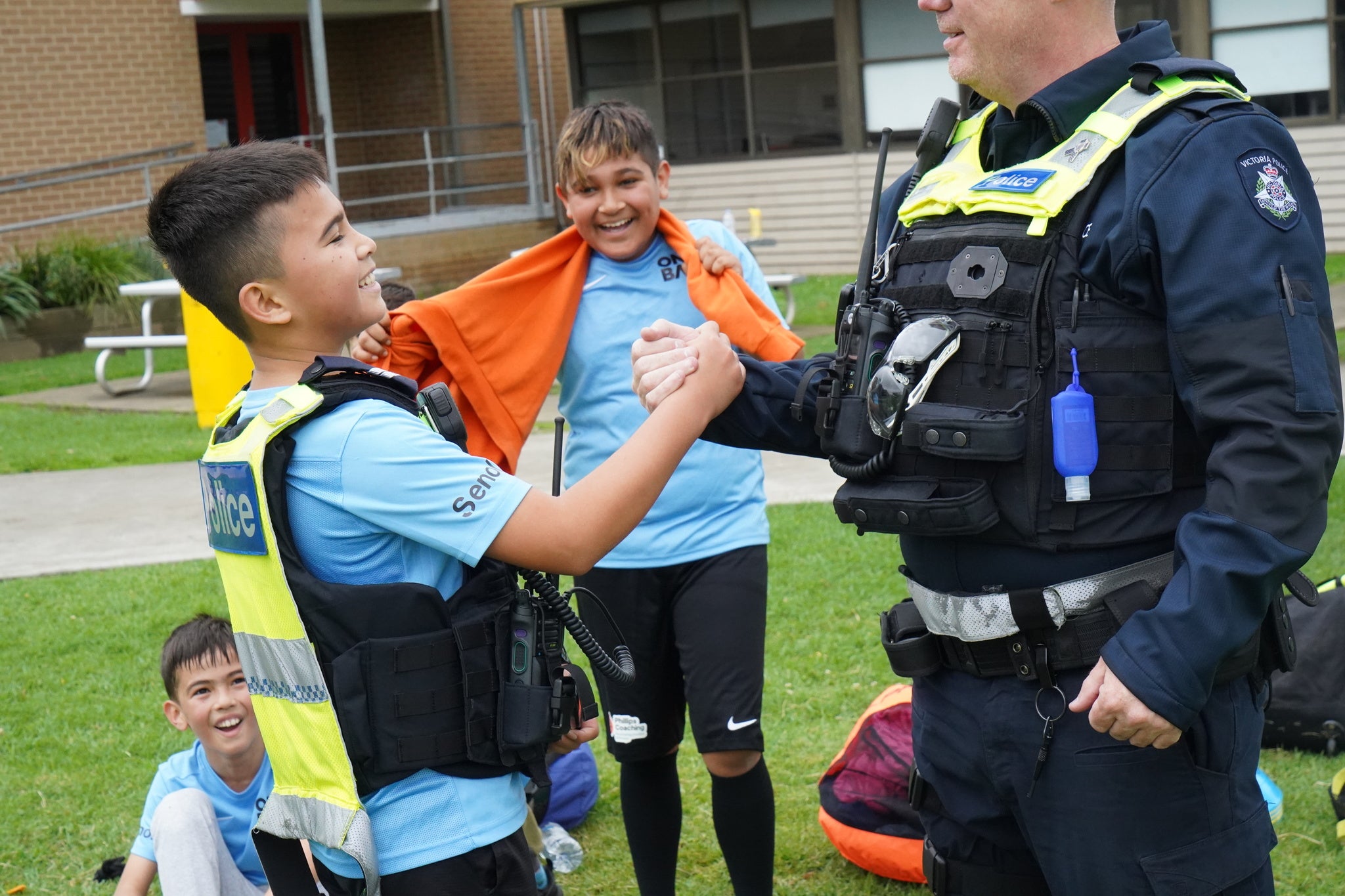 OUR MISSION
To provide opportunities for children and young people, especially those from Culturally and Linguistically Diverse backgrounds to play soccer in a safe and inclusive environment
To encourage children and young people to be fit and active, and to support both their physical and psychological health and wellbeing
To foster positive cross-cultural relationships with others, to connect and empower children and young people in making a positive contribution to their community
To support inclusivity and social cohesion by connecting children and young people with their families, our partners and the wider community
To use evidence-based research, technical knowledge, and feedback on the needs of
our participants and players to delivery innovative programs and advocate for
outcomes young people in our communities.
our values
Keeping an Eye on the Ball – We act professionally, ethically and with integrity in all our operations.
The Ball is in our Court – We take ownership of our responsibilities and encourage a culture of accountability
On The Ball – We use a process that ensures rigor, compliance and transparency so that we are known as a Trustworthy organisation.
Side Before Self – We act Respectfully and think of others and the impact of our actions on others
Teamwork makes the Dream Work – we partner with other professionals, research bodies, authorities and social services to create and deliver our services
One Game – we value and Equity and Inclusion across all our programs
why one ball?
Mental health conditions in children and young people are on the rise, and One Ball can help.
1 in 35
Around one in thirty-five young Australians aged four to seventeen experience a depressive disorder.
1 in 7
One in seven young Australians experience a mental health condition.
1 in 14
One in fourteen young Australians (6.9%) aged four to seventeen experience an anxiety disorder.
1 in 3
One in three Australians aged twelve to twenty-five reported high levels of psychological distress - more than three times the rate reported in 2007.
Royal Commission into Victoria's Mental Health System
In February 2021, the Victorian Government published the summary and recommendations from the Royal Commission into Victoria's Mental Health System. The report describes clearly how children and young people are adversely affected by limited access to services made even harder for those from culturally diverse backgrounds. At One Ball, we recognise the role we can play to build relationships with participants and their families through soccer. Our trusted relationships mean that we can also focus on the promotion of good mental health and wellbeing.
You can read about the mental health of our children and young people in the Royal Commission Fact Sheet.
Meet The Founder
Kamal Ibrahim migrated from Ethiopia with his family in 2003 at the age of 12 to escape civil war and conflict.
At that time, he spoke no English and found it difficult settling into life in Australia. He turned to his passion – soccer – as a way of communicating and connecting into his new community.
Kamal's new life began in Port Melbourne, where he joined the local Port Melbourne Soccer Club. The club provided him with a generous opportunity – they paid for his membership registration, supplied him with his uniform, and most importantly, made him feel welcome and that he belonged.
In Kamal's own words: "Through football (soccer) I learnt skills; skills that helped me on and off the field. I looked forward to my games each week, my team was my 'family', I had a sense of acceptance and a way of communicating without having to speak, I learnt how to work as a team, improve myself as an individual, I was supported in a fun and safe environment. Football has given me opportunities that I never expected. Football gave me the opportunity to represent Australia and Victoria on a national level and I was given the opportunity to travel the world. It gave me that sense of encouragement to do more with my life and that with hard work anything can be achieved."
Kamal is still a resident in Port Melbourne and continues to play with the Port Melbourne 'Sharks' Soccer Club NPL (National Premier League) team.
He has been honoured in the Port Melbourne Soccer Club Hall of Champions due to his achievements which include:
Representing Australia with the Young Socceroos on from 2007 – 2010
Playing A-League with Melbourne Heart (now known as Melbourne City) in 2010-2012
Playing in the NPL for the Senior Men's Port Melbourne Sharks Soccer Club team from 2013 – present, winning the National Premiers League 2015 Victoria Gold Medal – the NPL's Best and Fairest award
Board Members
Kirsty Elderton
Chair of the board
Kirsty is a leading digital and design government specialist with a background in innovation, change and transformation and has worked on award-winning projects during executive roles in the private and public sectors. Currently an Associate Partner at Ernst Young, she works with organisations to build the capabilities to be successful in the short, medium and long term.

Outside work, Kirsty is a wife to Andrew, mum to Evie, 13, dog owner to Alfie the Bichon, bookworm, and Leeds United fan. Being married to a professional soccer coach Kirsty has seen first-hand the difference sport makes in the lives of young people and believes that One Ball's magic blend of focusing on physical and mental health is a fabulous way to build resilience, create enduring friendships and develop the qualities that will lead us into a future that is not just better for young people - but better for everyone.
Khaled Taher
Vice chair
Khaled is a family oriented, versatile professional who has held various key roles in a variety of industries. He is passionate about education and providing support and guidance to marginalised and vulnerable young people amd adults alike. He is an active member of the community, who thives on helping others.
Dr Valarie Sands
Secretary
Dr. Valarie Sands is an academic, researcher, consultant, and former public servant with extensive experience in Australia and abroad, including time spent in Afghanistan, Sierra Leone and Indonesia. This work plus her volunteer board and community activities in public health, public transport, organisational governance and ethical practice in community groups are also informed by her studies in public law, psychology, public policy and management. This experience and study that Valarie has undertaken support her position as Secretary for One Ball's Board.
Amadu Koroma
Board member
Amadu Koroma brings with him over a decade of experience in the fitness industry.

Prior to his jump into the fitness world, Amadu was a semi-professional soccer player for South Melbourne FC and other leading clubs in Melbourne. His contributions to the sport were recognized with an induction into the South Melbourne FC Hall of Fame.

Amadu's fervor for sports, coupled with his unwavering commitment to health and wellbeing, has motivated him to dedicate his life to assisting others. Presently, he channels his time and expertise towards empowering individuals to lead healthier, happier lives by adopting a holistic approach to their wellbeing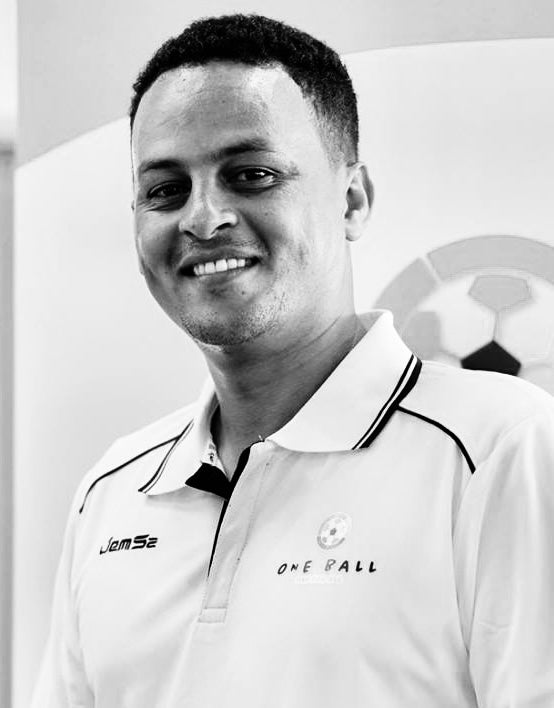 Mohammed Beshir
 Treasurer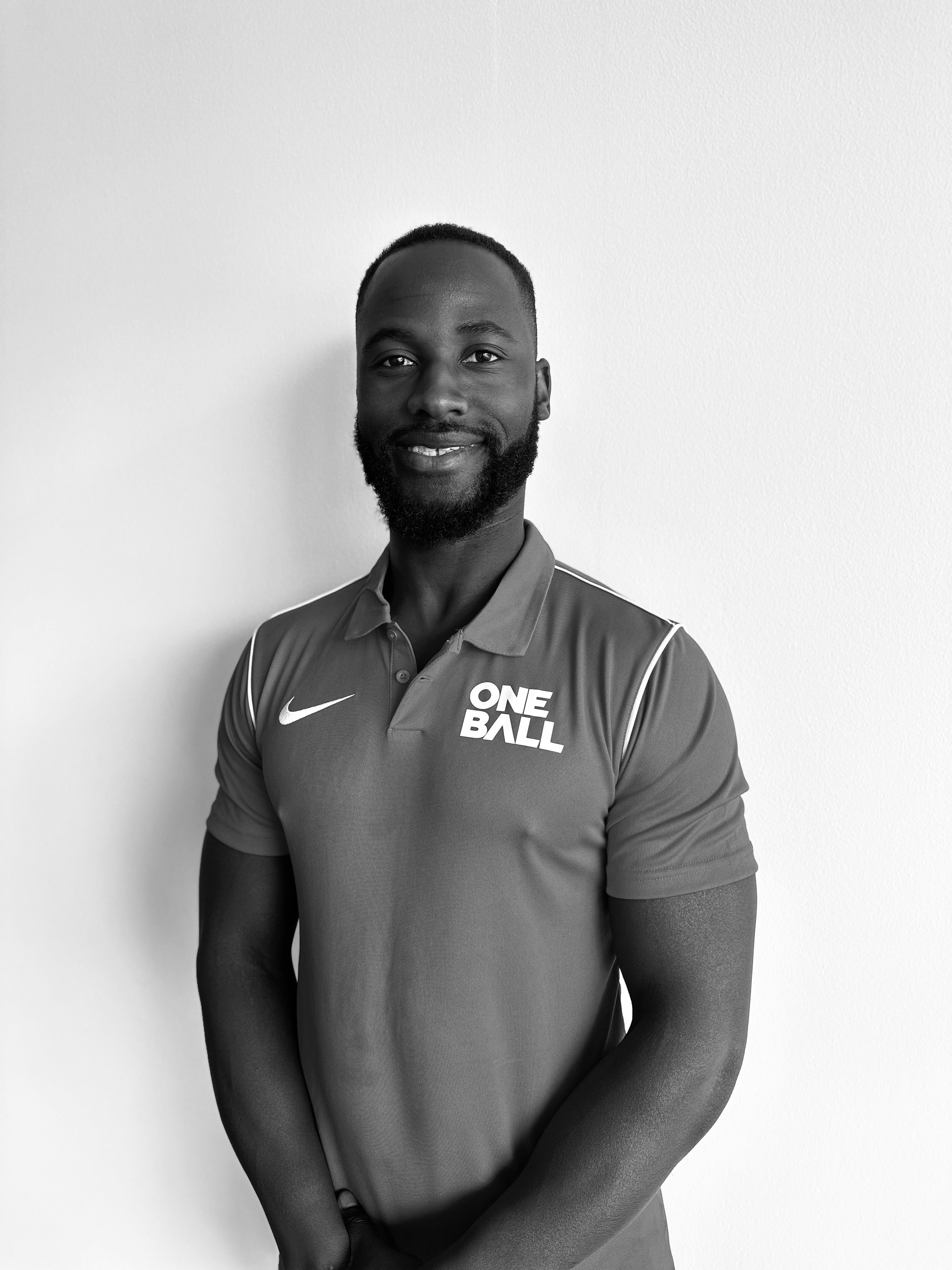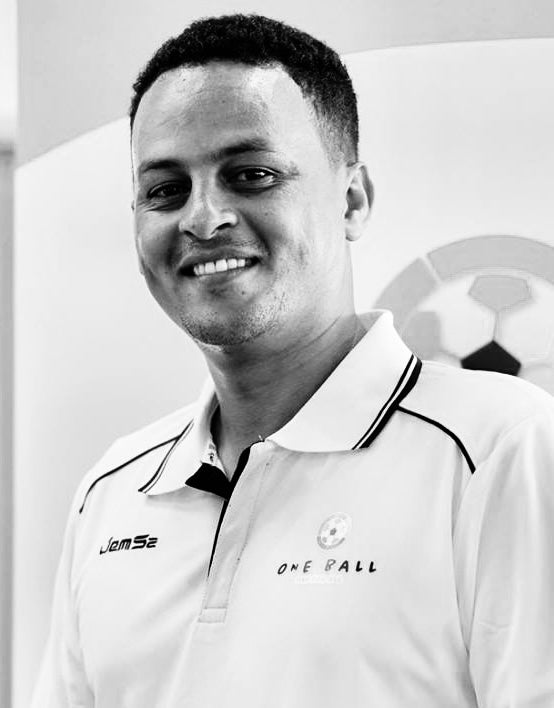 Advisory Committee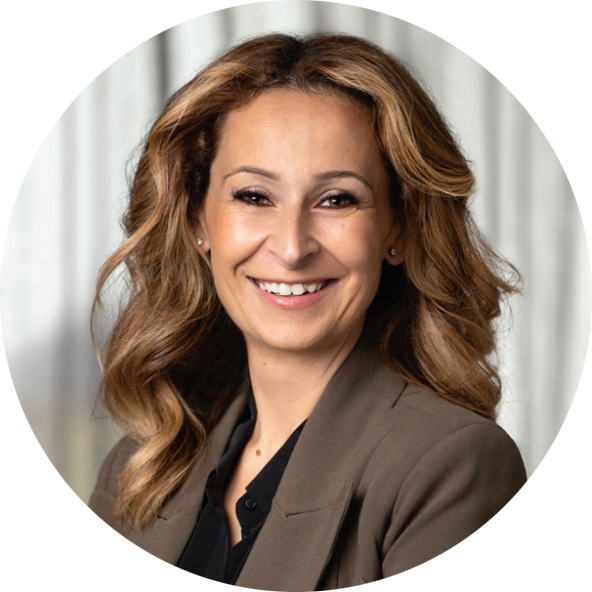 Gabby Montagnese
Gabby Montagnese is a highly accomplished leader with an excellent track record in developing and executing strategies and driving positive change, making a real difference in the world.
As a savvy entrepreneur and strategic leader, Gabby has successfully revolutionised many industries. Her all-embracing knowledge of marketing, acquisitions, IT, investments, property development, and start-up businesses has seen her seated on several boards, undertaking multiple respected roles in industry, and building strong, collaborative teams who have led their organisations to sustainable business growth and profit improvement.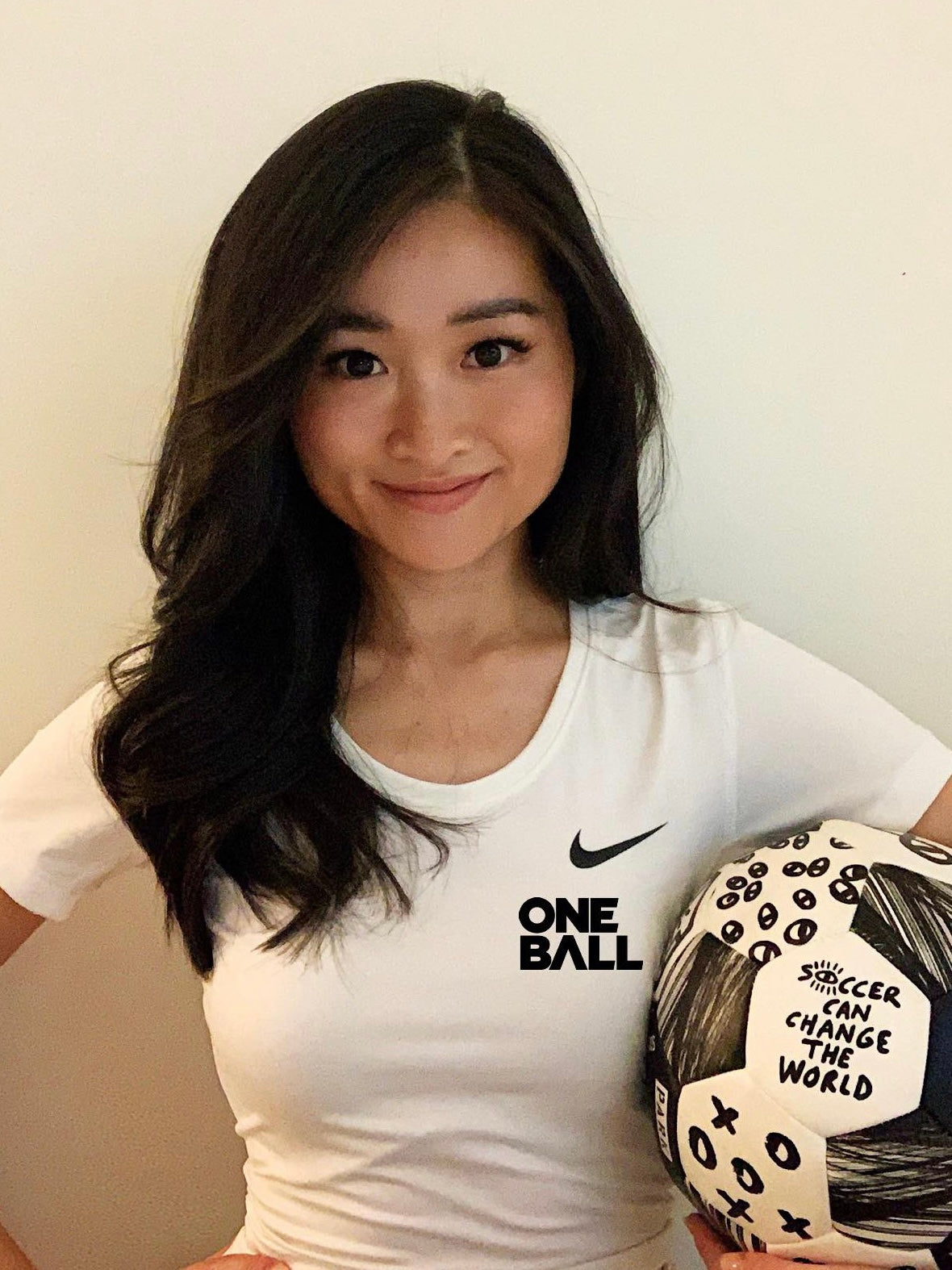 Saskia Tjahja

A creative communications professional and lifelong football fan, Saskia has been a supporter of One Ball since 2018. With a passion for community service and inclusion in sport, Saskia coaches grassroot football and has extensive experience working with children and youth in the not for profit and education sector.


Now serving as a Board Member, Saskia is an advocate for sports as a community development platform and works within the media and communications space to support One Ball in delivering impactful messages to promote its mission.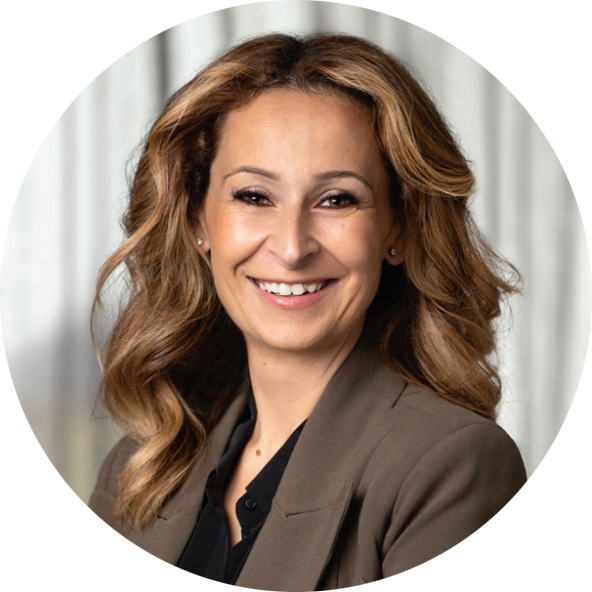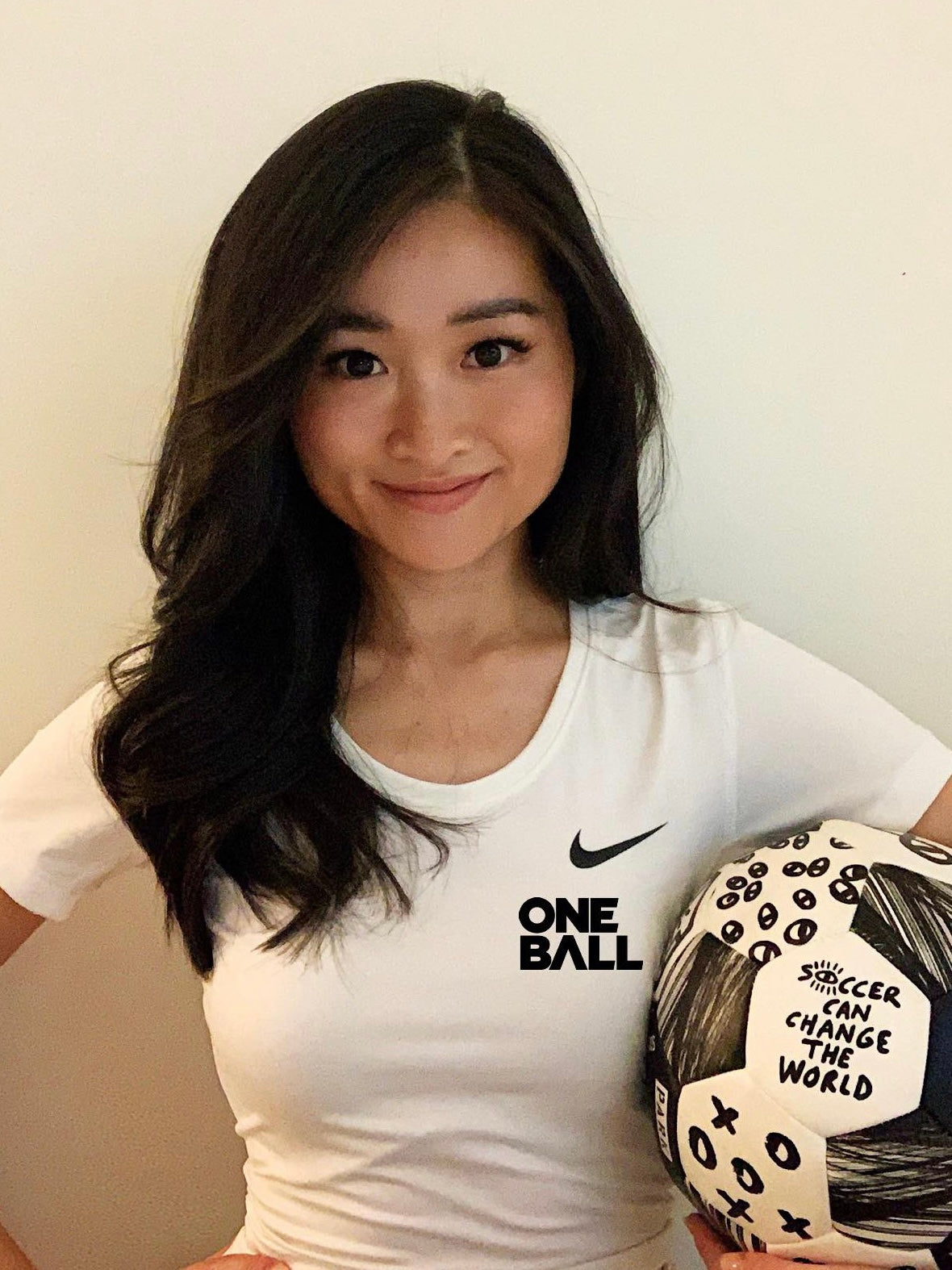 Ambassadors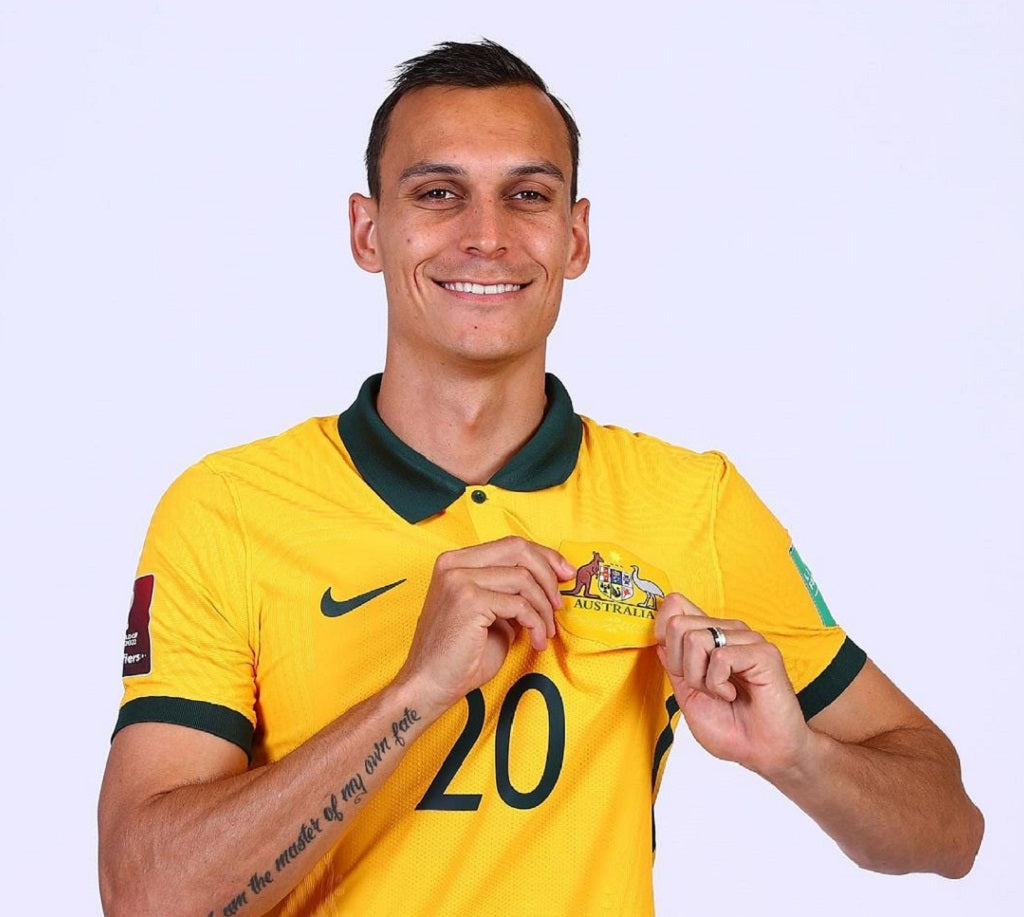 Trent Sainsbury
Ambassador
Born in Perth, WA, Trent played youth football with @perthgloryfc and @theais_ before starting his professional career with @ccmariners Trent has since represented the Australian national team (@socceroos ) in the AFC Asian Cup, FIFA U20 World Cup and FIFA World Cup qualifiers. He has also played in the Dutch Eredivisie, Chinese Super League, Serie A, Swiss Super League, Israeli Premier League and is now playing for @alwakrah_sc Trent shares his passion for our mission, as football gave him discipline, structure, and a gateway to the world. As a sportsman, Trent has shown courage, leadership and perseverance throughout his career, which makes him a fantastic role model for our children and young people. His football journey inspires us all, and we are so excited to have him join our One Ball family!
Thomas Deng
Ambassador
Thomas was born in Kenya and moved to Adelaide, Australia as a child. He began playing football at a young age and went on to play for the Adelaide United youth team before signing with Melbourne Victory in the A-League. Since then, Thomas has become one of the most promising young football talents in Australia. He's represented the country at various youth levels and made his debut for the Socceroos in 2018. He's also been named in the A-League Team of the Season twice and won the Victory Medal in 2018/19!
Before he was born, Thomas' family were forced to flee the conflict in South Sudan. Like many of us, Thomas experienced first-hand the power of football as a universal language that helped him find connection and belonging when he settled in Australia. Thomas' inspiring story of courage and resilience ameks him a fantastic a role model to our children and young people at One Ball.
As a One Ball ambassador, Thomas will be helping us spread the word about our mission to promote diversity, inclusion, and equality in football. We couldn't be more thrilled to have him on our team and we look forward to working together to make a positive impact in the community.